Costa Rica Page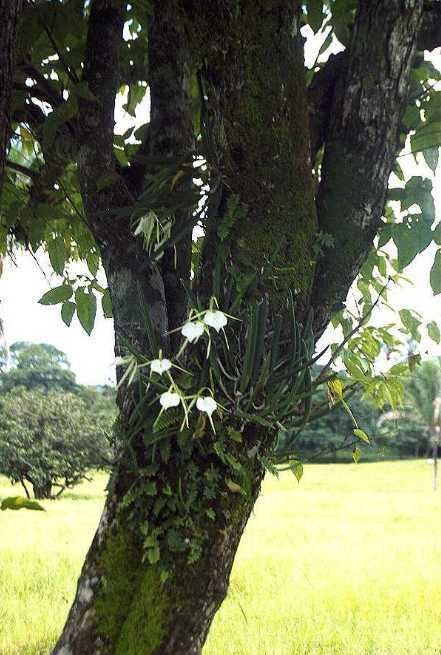 Hey all, I went to Costa Rica on an orchid adventure and here are some pictures. Mostly they are orchids but there are a few landscape shots as well. Anyone that has any idea what any of the species that are unidentified are can e-mail me at:Jay Pfahl.
Here are the plant photos
Pleurothallis aurita Schweinf 1940

This one was found on small roadside fence trees at an elevation of 1500 meters in the Arenal Volcano area. It flowered for a few days in August and it has an outward appearance vegetatively of a Lepanthes yet the leaf is more folded [cordate]. Actual flower size is approx 1/4". A freind says it is one of the 'bivalve' pleurothallids; they seem to be charachterized by cordate leaves, too.
Pleurothallis pruinosa Lindley 1842

Epiphyte low on shaded tree trunk above Lake Arenal at appro 1200 meters in elevation.
Lepanthes costaricensis Schltr. 1923

Found at 1500 meters on fence post trees along pasture land.
Epidendrum radicans

This terrestrial beauty was growing at the base of the Arenal Volcano in very dry scrubland.
Epidendrum radicans

Just 20 miles away and a little wetter and cooler and on a roadcut grass bank. Notice the seed pods.
Hexisea imbricata

Found epiphytically on a shaded roadcut bank with many mosses and ferns at 1200 meters near Lake Arenal.
Lepanthes ??

Found in the same trees as the previous Lepanthes, but has different leaf shape as well as flower.
Epidendrum amparoanum Schltr. 1923
Cr3 sure looks a lot like my Epi difforme, except the petals on this flower are dependent or drooping and the ones on my plant are held stiffly horizontal. These flowers are also about 2" across and are on a slightly more psuedobulbish[?] cane.
Catasetum bicolor Klotzsch 1854

Found at sea level growing epiphytically at the hotel grounds.
Pleurothallis ??

Found at 1500 meters on same tree as the 2 Lepanthes, small trees in fence line that get a lot of sun as they border pasture land. Bloomed in November in Key West Florida.
Pleurothallid?
Leaves on tall stems, 2 1/2" with 1" leaves and 1/5" flower, short lived flowers, flowered in Sept. in Key West.
Sobralia sp.
Found in Lava flow of the Arenal Volcano 1000 meters growing in rocks and soil.
Here is my family with the Arenal Volcano as a background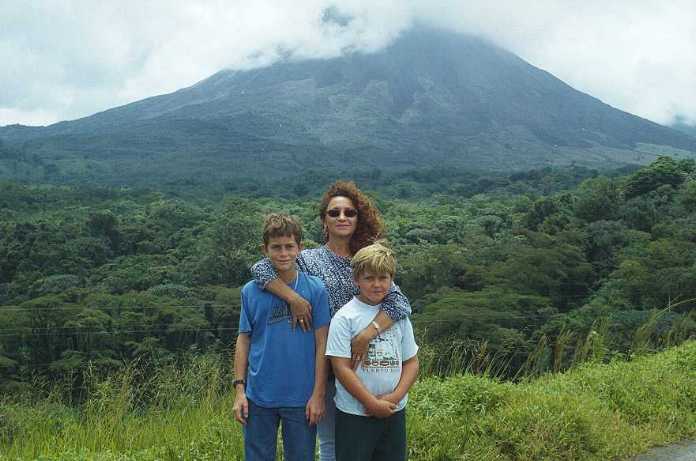 We got around in this 4 wheel drive Suzuki and here we are filling up in the resort town of Nosara, notice the modern filling station.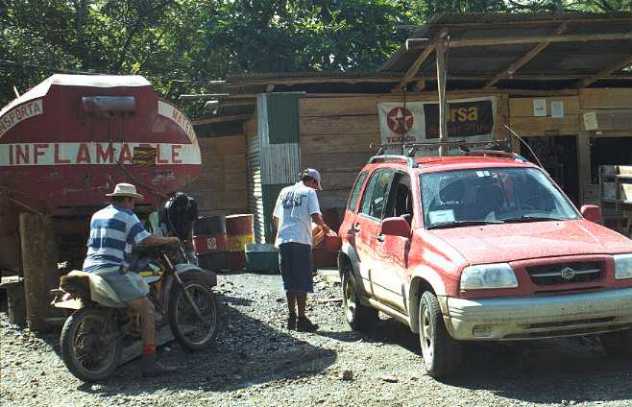 We had to ford some streams and rivers, here is the one that got by that let us know we could make it as well, our feet did not get wet although it was nerve racking.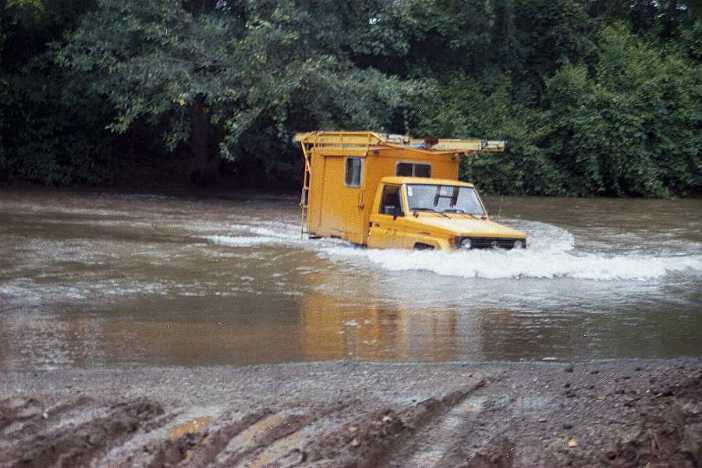 All in all a great trip even without the orchids. Lots of wildlife and freindly people. I will go back!!!!!!!!!!
Just Click on the Subject Below and the Section of the page will appear.

Neptune Designs Inc.

Come see how I afford to keep this page alive, you too can help!
Neptune Designs is celebrating it's 20th year here in tropical Key West making quality jewelry with nature in mind. We specialize in 14 karat orchid flower and coin jewelry but manufacture all kinds of 14 Karat gold and gemstone jewelry.

Neptune Designs Internet Catalog