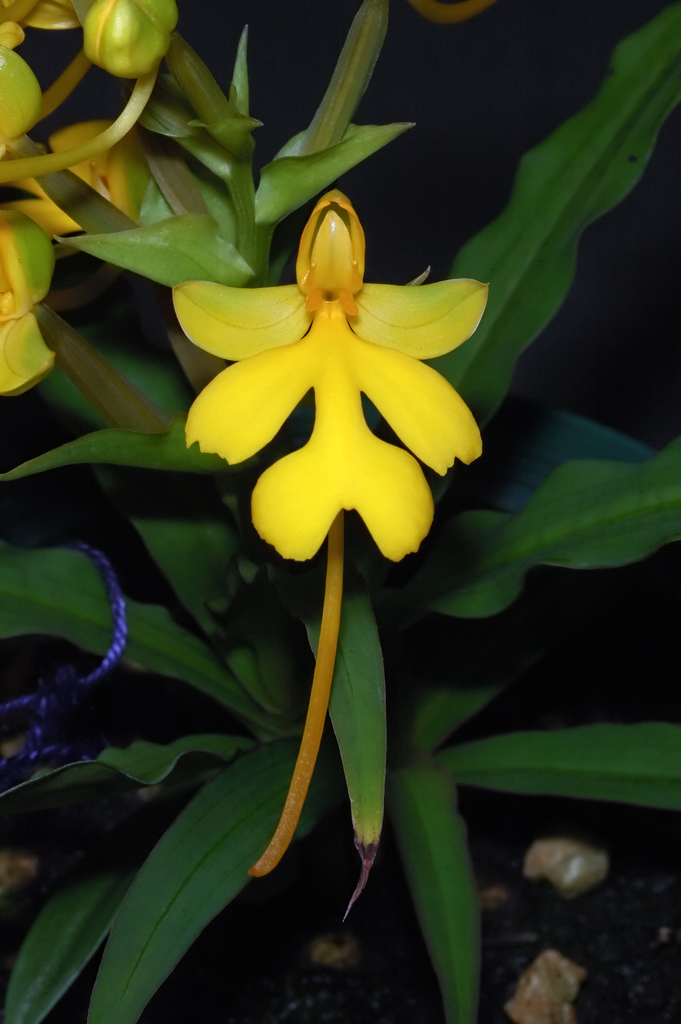 Habenaria xanthocheila Ridley 1896 H rhodocheila Complex Photo by © Eric Hunt and His Orchid Website.
Orange Form Photo by Prem Subrahmanyam Copyright © 2004 All rights reserved.


to


Common Name The Yellow Lipped Habenaria
Flower Size 1" [2.5 cm]
A small to medium sized, warm to cool growing southeast Asian litho-terrestrial that is confused with Habenaria rhodocheila. Occuring in Malaysia with coral-like roots and grows on large semi-exposed, granite boulders and blooms on an erect, racemose inflorescence arising in the spring
CAUTION This species is often cited as a synonym of H rhodocheila along with H ericmichaelii but I feel that all three should be separate species.
Over the years several new species have been cut out of H rhodocheila and include H erichmichaelii, H janellehayneiana, and H roeblenii.
Synonyms
References W3 Tropicos, Kew Monocot list , IPNI ; Materials for a Flora of the Malayan Penninsula Ridley 1907; Die Orchideen Schlechter 1915; AOS Bulletin Vol 48 No 4 1979 photo fide; AOS Bulletin Vol 71 No 3 2002 photo fide; A field Guide to the Wild Orchids of Thailand Vaddhanaphuti 2005 as H rhodocheila photo fide; Orchid Digest Vol 70 #2 2006 photo fide; Orchideen Journal Vol 5 #4 Timothy C. Choltco, Brett Moloney & Gary Yong Gee 2017; Orchids [AOS] Vol 87 No 6 2018 photo fide;
--------------------------------------------------------------------------------------