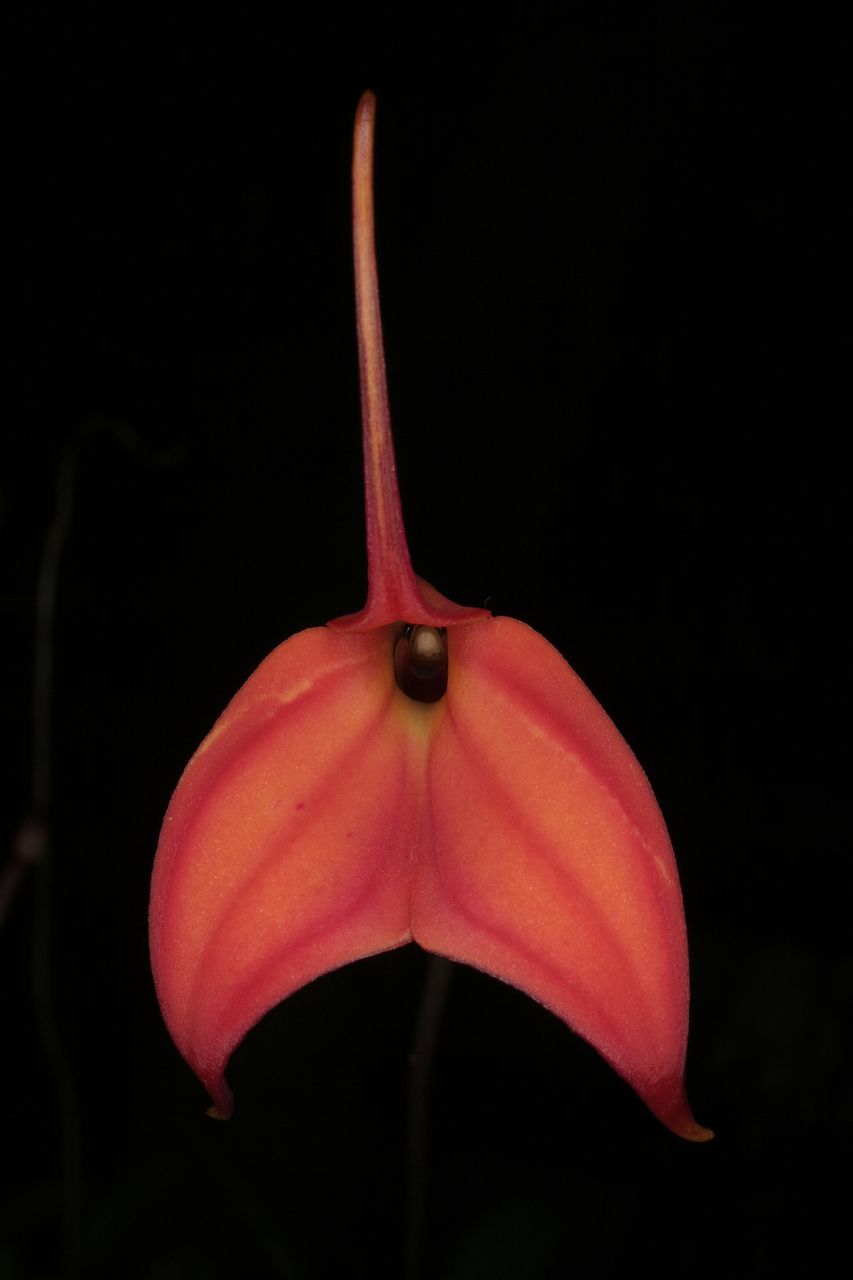 Masdevallia venusta Schltr. 1921 SUBGENUS Masdevallia SECTION Masdevallia SUBSECTION Coccineae Veitch 1889
Side View of Flower Photos by © S Manning and The Swiss Orchid Foundation at the Jany Renz Herbaria Website



Common Name or Meaning The Beautiful Masdevallia
Flower Size
Found in northern Peru at elevations of 2400 to 2500 meters as a miniature sized, cold growing epiphyte with erect, short, ramicauls enveloped basally by a short sheath and carrying a single, apical, erect, coriaceous, elliptical-oblong, obtuse, appaently 3 veined, petiolate base leaf that blooms in the fall on a slender, erect, 5.2 to 10" [13 to 25 cm] long, single flowered inflorescence with tight floral bract and carrying the large crimson flower well above the leaves.
CAUTION This species has not been seen since the original collection in the early 1900's and as such I cannot be sure of its identification. Even the original type was destroyed in 1944 in Berlin Germany during WWII. SO PLease use caution as I have no way of verifying this determination
Similar to both M idae and M stumpflei but differnt enough that most likely it is a synonym neither. M venusta has a longer lip and is slightly constricted in the anterior third.
Synonyms
References W3 Tropicos, Kew Monocot list , IPNI ; Icones Pleurothallidinarum Vol XXV Masdevallia Part 5 Luer 2003;
--------------------------------------------------------------------------------------------------------------------------