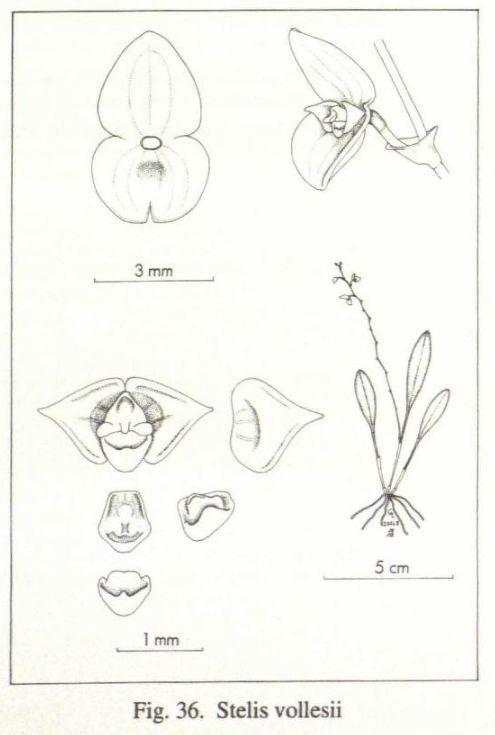 Stelis vollesii Luer & Dodson 2002 SECTION Humboldtia Photos by © Lourens Grobler





Flower Size Volle's Stelis [Colombian Co-Collector of species current]
Found in Ecuador at elevations of 1400 to 1800 meters as a miniature sized, warm to cool growing epiphyte with slender, erect, coriaceous, elliptical, acute to subacute, cuneate below into the petiolate base leaf that blooms in the winter and spring on an erect to arching, loose, distichous, flexuous, 1.2 to 5.2" [3 to 13 cm] long, successively many flowered, racemose inflorescence arising through a spathe from an annulus below the apex of the ramicaul with oblique, acute floral bracts.
CAUTION I am fairly sure that this determination is incorrect but I have left it to find out what it is within the section Humboldtia.
Synonyms
References W3 Tropicos, Kew Monocot list , IPNI; *Icones Pleurothallidinarum Vol XXIV Luer 2002 drawing not!!!!