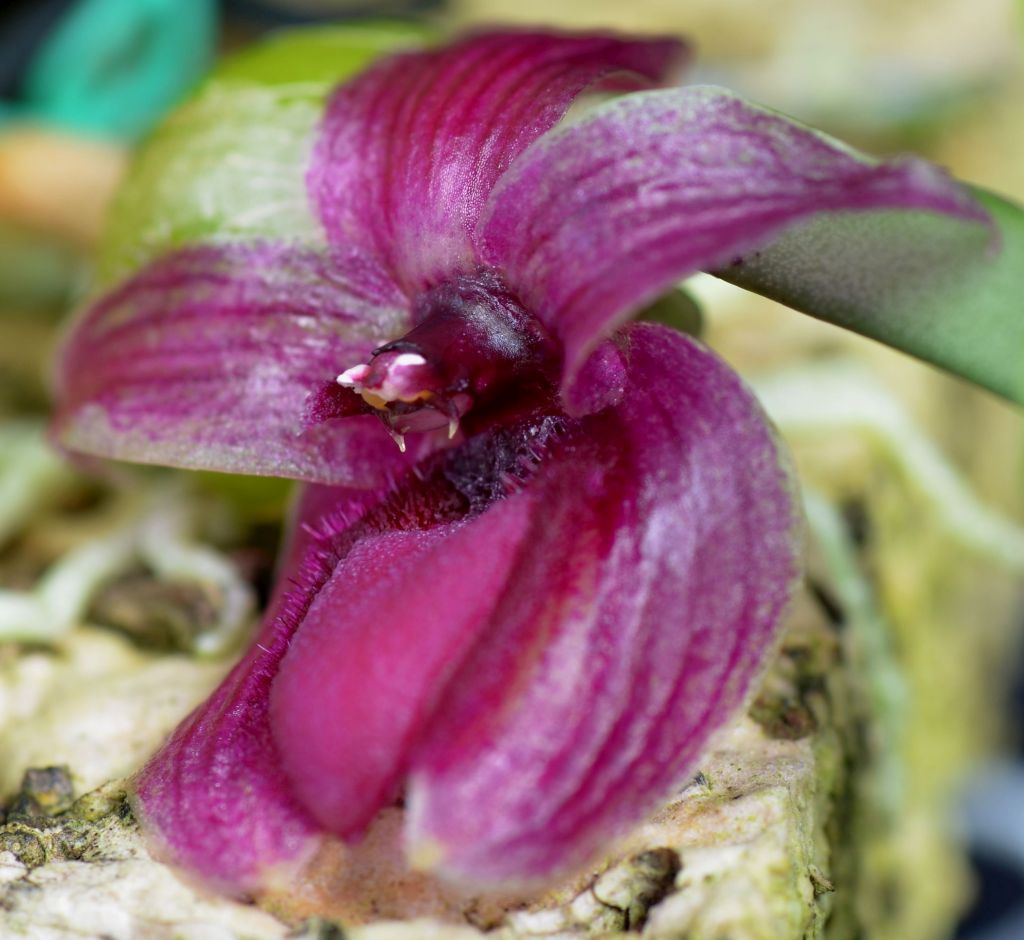 Bulbophyllum lopalanthum J.J.Verm., Schuit. & de Vogel 2014 SECTION Ione [Lindley] J J Verm Schuit & de Vogel 2014
Side Vierw of Flower Photos by © William Pinnix
Another Angle? Photo by © Tripecht P.
Another Flower Photo courtesy of Andy's Orchids Copyright © 2002 All rights reserved.
Plant and Flower Photos courtesy of Rudi Hromniak and his © and his Orchid Webpage




Common Name or Meaning The ? Bulbophyllum
Flower Size .8" [2 cm]
Found in Thailand, Myanmar and Laos at 1100 meters as a miniature sized, cool growing epiphyte with well spaced, ovoid pseudobulbs carrying a single, apical, terete leaf that blooms on a 2" [5 cm] long, single flowered inflorescence that blooms in the summer and fall.
Synonyms *Ione grandiflora Rolfe 1908; Sunipia grandiflora (Rolfe) P.F. Hunt 1971
References W3 Tropicos, Kew Monocot list , IPNI ; Die Orchideen Schlechter 1915 as Ione grandiflora; Botanisk Tidsskrift Notes on the Genus Ione Seidenfaden 1969 drawing fide; A Field Guide to the Wild Orchids of Thailand Vaddhanaphuti 2001 as Sunipia grandiflora photo fide; Bulbophyllum and Their Allies Seigerist 2001 as Sunipia grandiflora photo fide; A field Guide to the Wild Orchids of Thailand Vaddhanaphuti 2005 as Sunipia grandiflora photo fide; The Wild Orchids in Yunnan Xu Xiang Ye & Liu 2010 as Sunipia grandiflora photos fide; Phytotaxa 166 (2): 101–113 J.J.Verm., Schuit. & de Vogel 2014
----------------------------------------------------------------------------------------------------------